Back to Health Wellness Center
970-257-9199
Chiropractor, Functional Medicine and Red Light Therapy in Grand Junction, CO
Optimal Health the Affordable Way
Chiropractic Care
Get the Care you Need without Co-pays or Deductibles
No Insurance Hassles
Customized Treatment Plans
Expert care from doctor and author with over 25 years of experience.
Memberships available starting at $59 per month
Red Light, Sound & Vibration Therapy
Red Light Therapy (RLT) and Near Infrared Light Therapy (NIR) are types of photobiomodulation that involve exposure to low levels of light and can potentially offer benefits such as improved skin health, reduced inflammation, and enhanced and wound healing.  Sound Therapy, including techniques like guided meditation or binaural beats, can contribute to stress reduction, improved sleep, better focus and decreased cortisol. Vibration Therapy, where individuals interact with a vibrating platform, can increase circulation, decrease pain, improve muscle strength, balance, and bone density. 

Our Complete Cellular Detox and Restore program includes extensive direction, full revelation of the science behind it, and a systematized method of taking you from where you are to where you want to be. This is a one-of-a-kind program and It has nothing to do with the limited value detox programs you might find in your health food store. This is a fully supported nutrition and lifestyle program and is delivered online and in our office and can be customized to meet an individuals needs.
Supports the underlying foundation of your body's natural ability to heal itself
Bring back the sense of wellness and well-being you long for
Fully supported nutrition and lifestyle program
If you have been in an automobile accident you are eligible for a free injury assessment.
Weight Loss
Through purification, also known as detoxification, and Food Sensitivity Testing can help you remove natural toxins from your body and help regain a healthy weight.
Red Light Therapy
Red Light Therapy can be effective to increase circulation, relieve tension, reduce stress, relieve anxiety, improve sleep, and promote relaxation throughout the entire body. We also incorporate Sound, Vibration and Aromatherapy to Increase the healing benefits.
What Is Wellness?
Wellness is one of those current buzz words we hear a lot about but hard to define. Is it drinking bottled water? Jogging? Taking vitamins? Is it all those together? While those things are beneficial, wellness encompasses more than that. I would define wellness as the degree to which we experience health and vitality in any dimension of our lives. This definition allows a person to always be working on wellness and working toward wellness.
If I am in optimal aerobic shape does it mean I have optimal wellness?
Aerobic health is a part of physical shape and is only one part of Wellness. Physical health can also be divided into positive stress and negative stress. Negative stress can range from simple traumas like stubbing our toe, to experiencing a major car accident, or to giving birth.
In addition, there are physical stresses we don't often think about – like repetitive strain injuries. Working in an environment using a mouse and keyboard all day when their position isn't ergonomically correct is a good example. Over time, this can create a physical stress that our bodies must to adapt to. On the other hand, our bodies can experience positive physical stresses like exercise, stretching, and even fiber in our diet moving through our intestine. These are examples of good, positive, and necessary physical stresses that our bodies encounter and grow through.
How does eating right fit into wellness?
Eating healthy is also only one part of wellness, the biochemical part. Biochemical stress is a category many don't think about. It represents all the different chemicals and toxins we assimilate into our bodies as we interact with our environment. They can also be good or bad. Fast food, too much coffee, and energy drinks can alter the biochemistry of our bodies and force them to adapt and can affect wellness negatively. Vegetables, fruits, healthy fats like avocados are examples of positive biochemicals.
Can stress affect wellness?
Emotional stress can often be the most deleterious when it comes to our health. Even though we don't think about our emotional health as having anything to do with our bodies, it's really that mind/body connection where our bodies are forced to deal with emotional stress. These can result from a sudden emotional incident or from something that happens gradually over time. Losing a loved one suddenly, whether through natural causes or something like a car accident, would produce an abrupt emotional stress. Although the incident was sudden, the emotional stress could be present in the body for years to come. Even if our health in the physical and biochemical dimensions is functioning well, in the emotional arena we can simply be a wreck. Therefore, in terms of total wellness, we can be experiencing some level of wellness in one or more dimensions while experiencing serious deficiencies in the others.
What is optimal health?
Dorland's Medical Dictionary, describes it well, "An optimal state of physical, mental and social well-being, not merely the absence of disease or infirmity."
What is optimal Wellness?
Wellness is not a place to be, it is a continuum. We're either moving toward or away from it based on the decisions we make. When we wake up in the morning, we're making a daily decision, "Am I going to have a donut for breakfast or am I going to have a smoothie?" One is a disease decision and one is a wellness decision. "Am I going to sit in my office chair all day long with poor posture or am I going to sit up straight and get up every thirty minutes and walk around?" Again, one is a disease decision; one is a wellness decision. If we're ever going to reach a point of wellness, we're going to have to head toward wellness. If we're not, we'll be heading toward disease or sickness.
Rebecca Y
I'm a trail runner and was frequently injured before I started seeing Dr. Lonquist. He took the time to figure out what was wrong and has helped me run pain free. He is by far the best chiropractor I have been too and I highly recommend him.
Lisa B.
Dr. Lonquist is very knowledgeable, compassionate and caring and he has the best interest and health in mind. He has helped me with various health issues that MD's could not. With his new monthly membership plan, his services are very affordable and convenient. His staff is very friendly. Dr. Lonquist is wonderful!
Kathy H.
Since coming to the chiropractor I have noticed a huge improvement in my symmetry and also my back hardly bugs me anymore. I feel better now that I've been coming to appointments regularly. It has helped tremendously with aches and pains as well I haven't had any since about my 3rd appointment.
Donna E.
I am 66 and was having dizziness and balance issues for more than year. After only a few adjustments I felt a huge relief and no longer say that its just my age. I continue to have adjustments since the price is reasonable. I had not had any adjustments for more than 40 years and now beginning to loosen up. I am grateful.
Bob J.
I've known Dr. Lonquist personally and professionally for more than 15 years. Dan is one of the most genuine, talented, and capable individuals I've ever known and when it comes to his chiropractic business, there is no one I could recommend with more confidence or enthusiasm. I've been active my entire life from high school and college athletics to most of the outdoor recreational activities that Colorado has to offer, including alpine ski racing for over 10 years. Needless to say, my active lifestyle took its toll on my body eventually causing muscle/joint pain and numbness in my hands and arms, which was very disconcerting. After an initial consultation and thorough assessment of my alignment, Dr. Lonquist, quickly got the root of my problems and within one week's time, my hands were back to normal and have remained so ever since. There is absolutely no doubt that Dr. Lonquist knows his business. I was able to realize complete recovery to my issues with out costly and dangerous surgery. I could not recommend him higher.
Alyssa R.
I so rarely take time to take care of my self that finally my body had said ENOUGH. After years of training I started experiencing pain my shoulders, and terrible pain and tightness in my mid back. Dr Lonquist is AMAZING! The best chiropractic experience I have ever had! He provides a complete treatment; muscle relaxation, massage, and adjustment. The attention and care given by him and his staff is priceless. Dr. Lonquist is in tune and can read the body well, hitting just the right spot, restoring harmony to my body. I had so many aches and pains through the last year of training that I started seeing him a few times a week for chiropractic. My weekly treatments with him have alleviated back pain and allowed my to lift without pain in my shoulder. Chiropractic care from Dr Lonquist is a gift. Thank you to him and his friendly staff for all their care and attention, I have never felt better! Afterwards, I felt less pain in my joints and less tightness in my back. I'm truly amazed at how by body is feeling! I look forward to future sessions.
Stacy A.
After suffering for 8 years with a neck injury that kept me from looking over my left shoulder, created daily headaches and caused numbness down my arms and into my fingertips, I came to Dr. Lonquist for help. As a Personal Trainer, Fitness Instructor and a very active outdoor enthusiast, my neck was keeping me from reaching my full athletic potential. After just two months of adjustments 3 days a week, I have almost full range in my neck, I haven't had a headache for 6 weeks and the numbness in my arms have subsided. Not only am I grateful for the immediate relief of my symptoms, I am very impressed with Dr. Lonquist's philosophy of getting to the root of my pain rather than a quick fix of the surface pain. Why would I recommend Dr. Lonquist? Because he is the first chiropractor that I have been to who is interested in not only my adjustment but my over all well being.
Jennifer J.
I first started going to Dr. Lonquist about 2 years ago when I strained my neck really bad. I was always in so much pain. If i slept wrong I would be miserable the entire day. I was scared to see a chiropractor because I wasn't fond of the whole "neck cracking" idea. My sister who had already been going to see Dr. Lonquist, assured me everything would be fine, and that it was. My neck took a while to heal but because of the adjustments, it has been able to do so with out medicines or large doctor bills. The office is very friendly and always available for quick last minute visits and of course emergencies:) I enjoy my visits and am glad I made the decision to change my life.
Janine M.
Dr. Lonquist uses gentle but effective treatment. I have had back problems most my life growing up and he has helped ease my pain and discomfort! He is also extremely knowledgeable with healthy living and natural treatments/alternatives to medication! I would recommend him to everyone!
Sooner H.
No longer do I have daily headaches, trouble falling asleep. Feeling good has translated into being good in many areas of my life. I testify that I have tried chiropractic care at several other area practices and Back to Health Wellness Center, Dr. Lonquist, and his staff are very easy going, always pleasant to be around and they make it so easy for me to make my appointments work with my hectic day-to-day schedule of having an "on-call" job. Making Back to Health ideal for my chiropractic care and getting back to health.
Sue S.
The world we live in is full of toxins. From the food we eat, the air we breathe, the electronics, cleaning, and body products we use, toxins are everywhere and they are wreaking havoc on our health. It can be overwhelming, but Dr. Lonquist at Back to Health Wellness Center can help you regain control of your health. Through supplement and lifestyle changes I have been able to come off thyroid medication that I had been on for years. With continued guidance, I am regaining control of my health and I feel great! I feel energized and confident that the changes which I am makingto decrease the toxins in and around me will continue to restore my health. Detox your body and restore your own health at Back to Health Wellness Center or Elite Virtual Health online!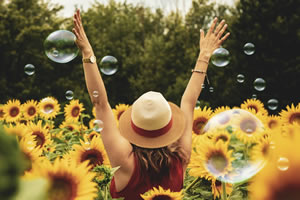 Complete Guide To Total Health & Wellness
QUICKLY TRANSFORM YOURSELF   This wellness & rejuvenation book aims to transform your body & mind to a healthier, more confident, energetic & attractive you. Get Your Free Book!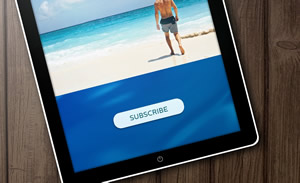 Get Our Wellness News
Health and wellness tips, healthy recipes, special offers and news.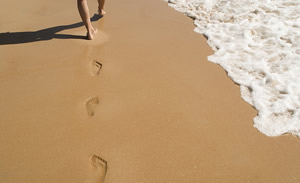 $49 Initial Visit Special
This Limited time offer includes an Exam, Computer Nerve Scans, and Adjustment and a review of findings booklet including health recommendations.
 $49 New Patient Special Website Offer
Includes Exam, Computer Nerve Scans, and Adjustment
To request an appointment or to learn more, please call or contact us here.
Phone: 970-257-9199
Mon     8:30 – 1:00, 3:00 – 5:30
Tues   9:00 – 2:00
Wed    8:30 – 1:00, 3:00 – 5:30
Thu      8:30 – 1:00, 3:00 – 5:30
Fri       Red Light Therapy by Appointment
Sat      Closed